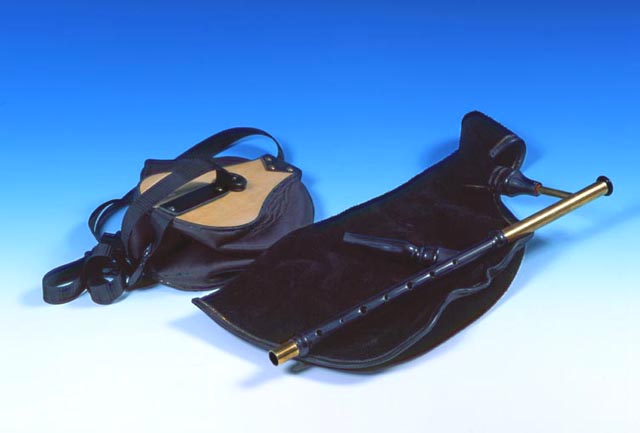 Key:
Materials:
Fingering:
Features:
This practice set is developed as an inexpensive starter instrument and a robust alternative for travelling.
Chanter, stocks and blowpipe are made from polyacetal (POM), a technical synthetic material. The sound is surprisingly close to instruments made from tropical woods.
The bellows are simple, yet functional, made from multiplex birchwood and 2-ply cowhide leather.
Please note: As opposed to the figure below, our practice set includes a permanently airtight nylon bag. Additional seasoning is not neccessary.